2017-06-25 09:44
Year Ago Mainstream Media  creates   Dark Vision  of   UK  COLLAPSE...
wtih UK POUND  in First Place...
In this  Media Catastrophic Scenario...
British Islands were  supposed to be gone under the Atlantic Ocean  &  share the fate of Atlantis...
but...
1 Year After...
UK  with POUND &  FTSE still ALIVE...!!!
One more time Please  Let's Back to PAST...  Before & After BREXIT...
First -  Analyse again 
BRITISH  POUND CHESS GAME 
&
Second  -  Look again 
How  False Information Trend works...!!!
Make sure...
How  CABLE GAME Phase before &  after BREXIT VOTE looks like...!!!
1.   02.2016...
Great Britain - Great Deal - Great Pound...!!???
BRITISH ASSETS SCHIZOPHRENIA After Great EU-UK Deal...
2.   06.2016
BREXIT CONSEQUENCES - FIRST IN EUROZONE...
3.  07.2016 
BREXIT TIME GAME...Look at Crises History Cards...
4.  10..2016 
UK POUND - PARANORMAL ACTIVITY...
with...
CURRENCIES BETWEEN FED & BOJ...
After Second Central Wave - BOE & RBA...
Special  - BASKERVILLE DOG  Action...
3.08.2016
CENTRAL BANKS NEXT ROUND : BOE - RBA - RBNZ VS FED...
18.09 2016 
FED VS BOJ - DEVIL VS ANGEL of MAINSTREAM MEDIA...
&
Finally 
25.03.2016
BREXIT - II Dynamo Operation 77 Years after Dunkierka 1940
with
Market Technical Formation -  INVERT H&S...
Now at the End of June 2017  This Pattern is still Active...
So
UK POUND STILL STANDING...!!!
Like
Elton John - I'm Still Standing
ATA Investment Conclusion...
ATA MARKET MODEL  IN ACTION  : 
First...Market Motive - BREXIT  Vote  1 Year Anniversary  - 23.06.2017
Second...Market Technical Formation -  INVERT H&S
Focus on  :
KEY LEVEL 1.27
KEY LEVEL 1.2450  - Neck Line  of Invert   H&S...
 &
Wait  for  : 
DETAILS of BREXIT PROCESS...
This  UK POUND LESSON  shows ...
in FOREX  EVERTHING  is POSSIBLE...!!!
NO MATTER WHAT  MAINSTREAM MEDIA  SAY...
but
ATA  Market Key  is the  TECHNICAL FORMATION & MOTIVE ...!!! 
Always Remember...
Most Important is Smart Moeny Reaction...!!! 
GBP/USD   Charts :
27.07.2016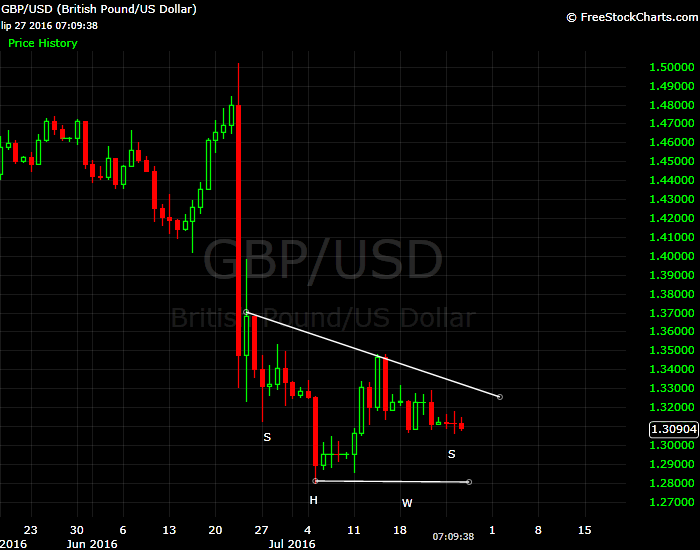 29.07.2016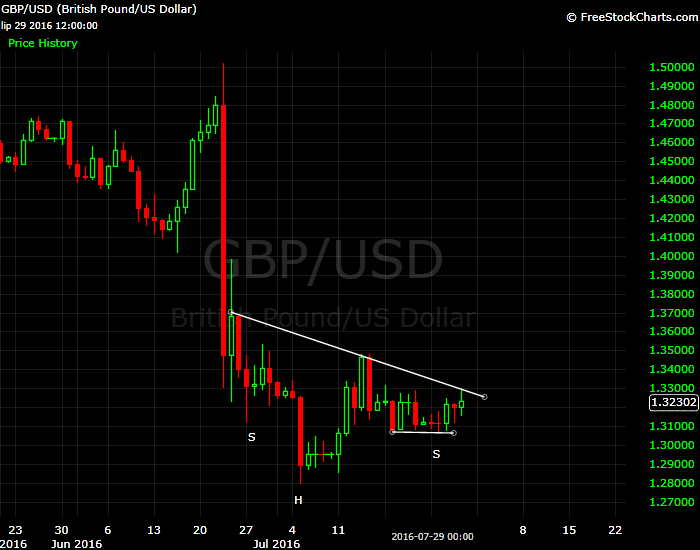 2.08.2016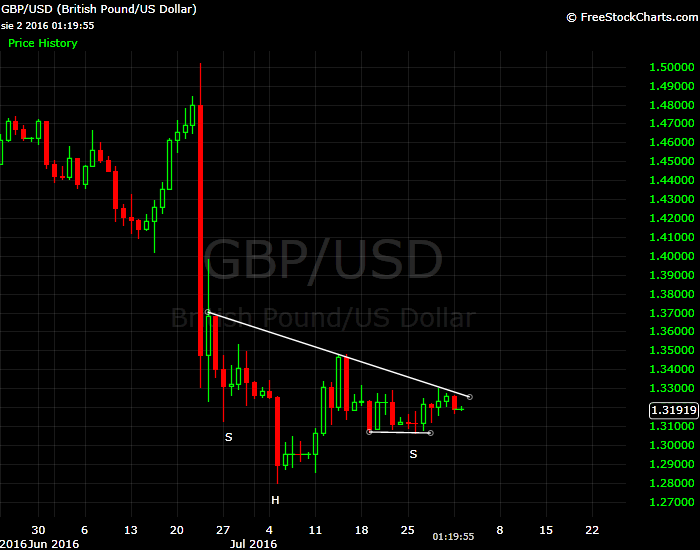 4.08.2016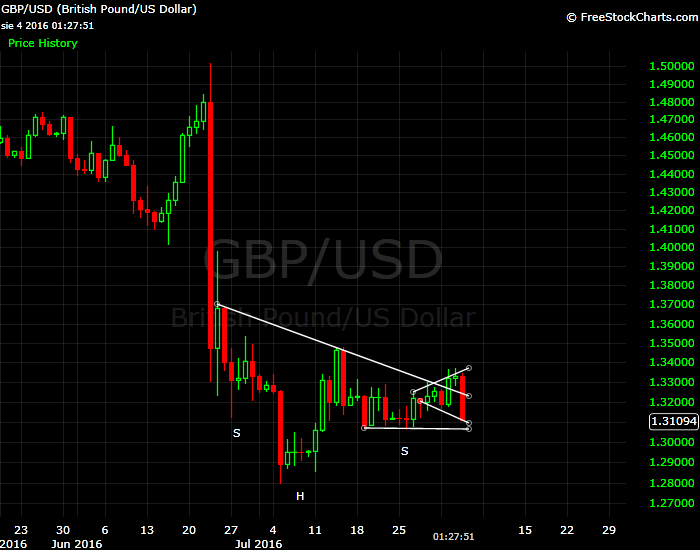 12.08.2016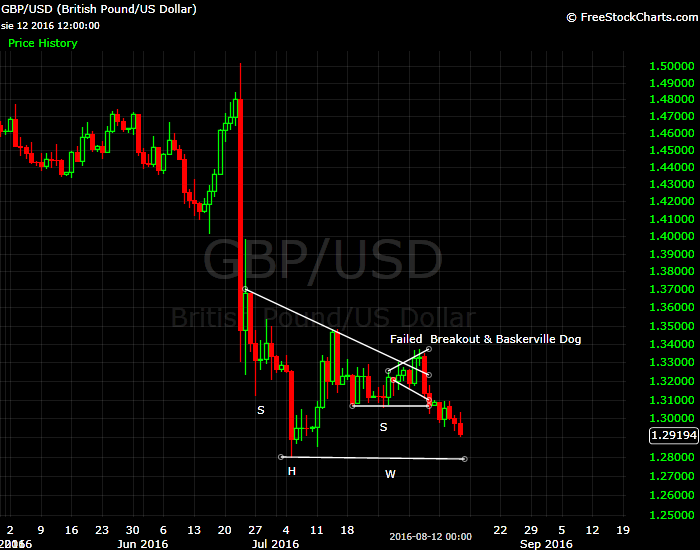 16.09.2016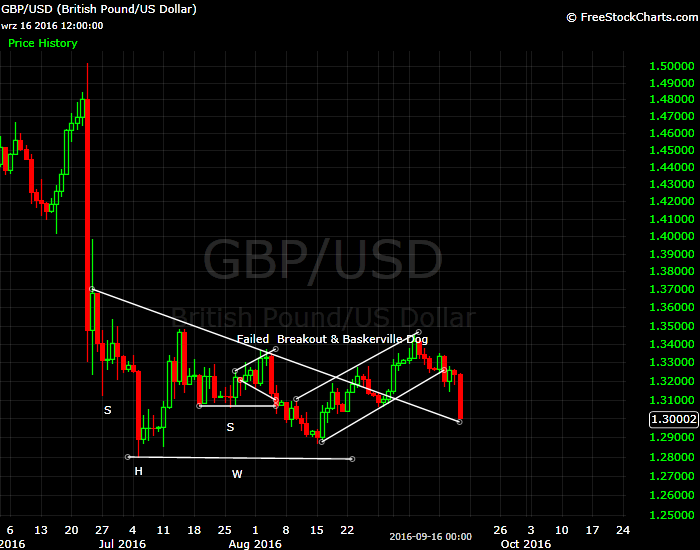 7.10.2016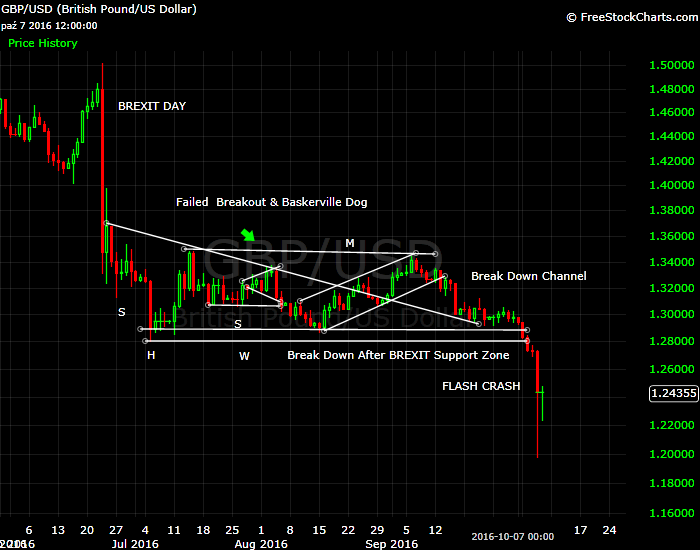 24.03.2017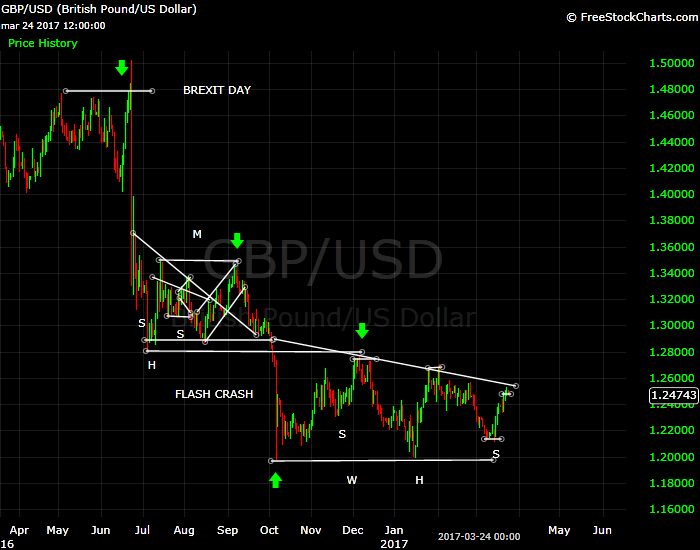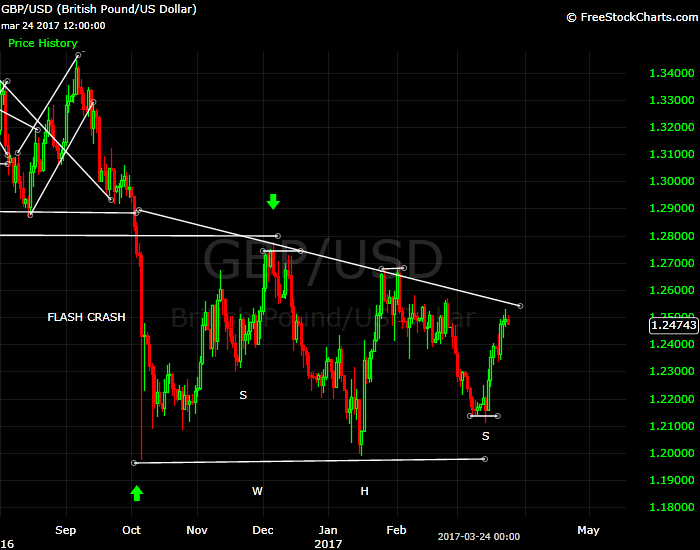 Finally - Present  23.06.2017