2016-12-10 13:13
Present Title is the  Fnancial   Paraphrase of  Time Cover...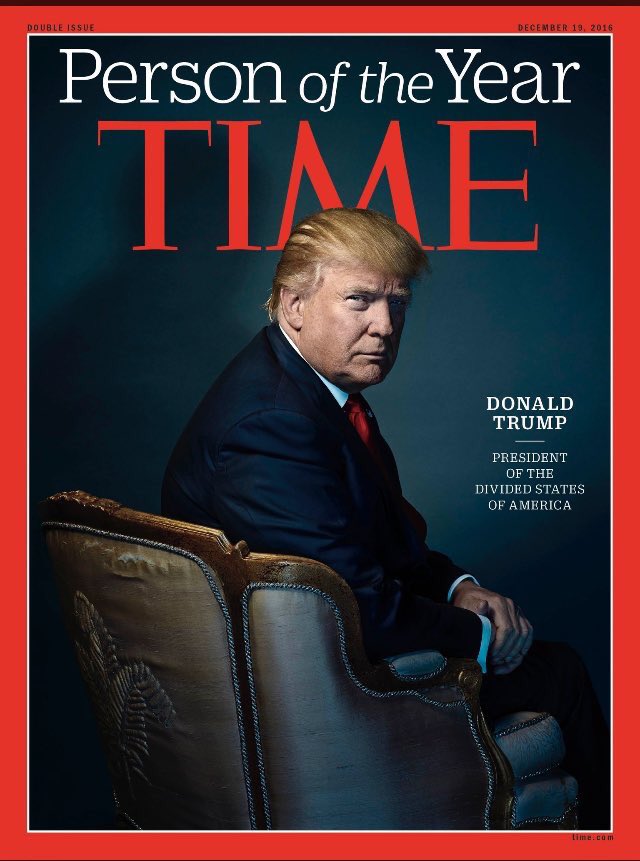 & 
Natural Continuation  TRUMP FACTOR  ATA Analysis...
Before - TRUMP - INTENDED MAINSTREAM SCARY MOTIVE...
After - TRUMP like BREXIT - SMART MONEY SHOW MUST GO ON...
&
Final - TRUMP ERA - MEXICAN PESO - KEY EM CURRENCY PATHFINDER
INTENDED MARKET PSYCHOSIS... 
created 
...GLOBAL MARKETS  DOMINO &  INVERT DOMINO EFFECTS
Celowa Rynkowa Psychoza...
wywołana przez Smart Money przy nieocenionej roli  Mainstreamu Informacyjnego w kreowaniu  TRUMP RISK...
spowodowała Aktywację Pełnego Cyklu Rynkowych Impulsów...
od pierwszych Panicznych aż po obecne graniczące z Euforią  Decyzji podejmowanych przez w pełni zdezorientowany Globalny Finansowy Tłum...
one more time...
"  First  - Shot Down  Wall Street...Global Stock Market...
&
 Second  - Take Back Stocks  from  Panic Crowd...  "
from 5.11.2016 
TRUMP - INTENDED MAINSTREAM SCARY MOTIVE...
This same  Smart Moeny Scenario  was activate  on  USD Dollar...GOLD & BOND Markets...!!!
of course in GOLD & BOND Case it was Invert  Wall Street Scenario...
from Euphoria to Present  Down Trend...
Let's Back to ATA  Scenarios for  USD , GOLD & BONDS...
DXY in ITALIAN & FED vs ECB - BOE TIME WINDOW...
GOLDEN HOLE vs MAINSTREAM GOLD DREAM RALLY...
GERMAN DEBT - ACTIVE ATA REVERSAL SCENARIO...
one more time...
Back to ATA Past...
Cytat ATA z lipca 2016 ...
 GERMAN 10Y BOND YIELD - EUROPEAN RISK ON/OFF VECTOR...
pozostaje cały czas Aktywny...
 " w wypadku dalszej realizacji w/w Preferowanego Scenariusza Warunkowego ATA  - KOŃCA RUNU NA NIEMIECKI DŁUG, strumień pieniądza z dużym prawdopodobieństwem będzie przekierowany do...
SEGMENTU AKCJI...
z ekstremalnie przecenionym Segmentem Europejskich Banków... " 
Proponuję mieć w Pamięci 
DECEMBER TIME WINDOW...
with
   14.12 - FED 
   15.12 - BOE 
&
   16.12 - Triple Witching Day 
from
DXY in ITALIAN & FED vs ECB - BOE TIME WINDOW...
always remember...
 ATA MIND OVER MARKETS...
ATA MARKET MODEL : 
First...Market Motive...
Second...Market Technical Formation...
Reasumując musi pojawić się MOTYW & FORMACJA TECHNICZNA...!!!
Active December Motives  -  FED  & BOE Meetings   ;  Triple Witching Day 
Technical Formation - still waitng for  complete creating... 
for example  
2B or M   for  S&P 500  & GLOBAL USD ( DXY ) 
Invert 2B or W for GOLD 
but we just  have   Wall Street - DJIA  Cover Warning ...!!!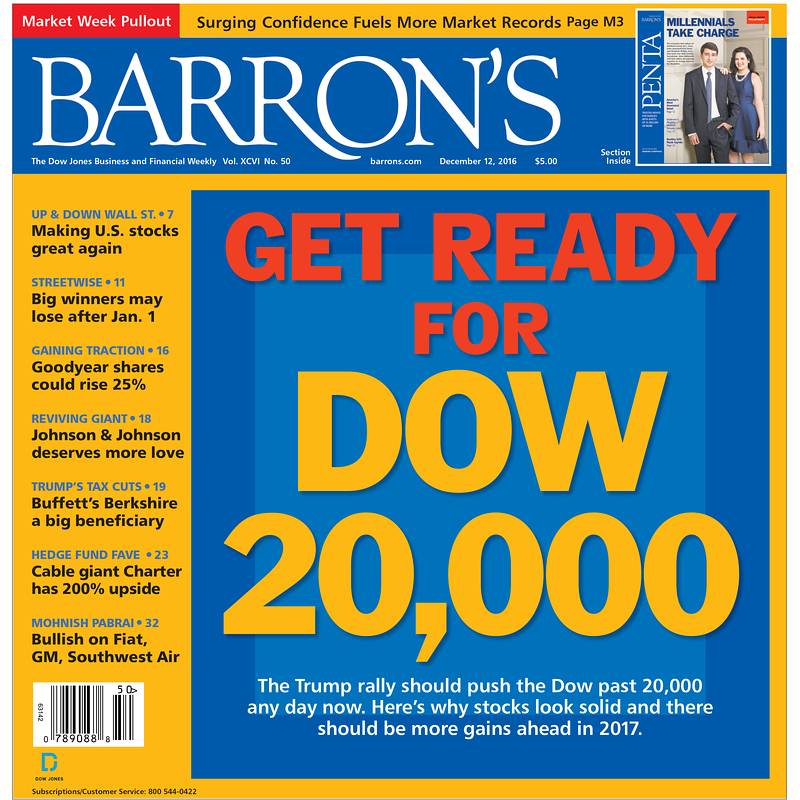 of course...
Focus on S&P500 MACD Monthly Buy Signal 
Z racji Efektu  End of the Year Window Dressing  oraz Trendu Preferowanego w Segmencie Akcji Kluczowe Przesilenia są mało prawdopodobne przed końcem roku..choć nie niemożliwe...
W przypadku Walut z USD w roli Głównej oraz GOLD kluczowa pozostaje reakcja  Smart Money na  Podwyżkę Stóp przez FED w najbliższą środę...
FED FUND Futures wskazują na 94.9%  Prawdopodobieństwa w/w Werdyktu FED...
gdyż jak uczy historia Zagrań Smart Moeny Faktyczny Kierunek Uderzenia & Impulsu może być 180 stopni odwrotny od konsensusu oczekiwań ...
by daleko nie sięgać pamięcią...
Proponuję przeanalizować  ostatnie Reakcje  EUR/USD  ,  na Przegrane prze Rząd Włoskie Referendum ...czy też  last ECB TAPER ON VERDICT, który sam Mario Draghi zanegował mówiąc iż działanie ECB to nie TAPERING...
a przecież EUR/USD miał  kluczowy wpływ na DXY oraz  GOLD...
W tym miejscu warto kolejny raz przytoczyć Dewizę Inwestycyjną ATA...
Bez względu na Motyw  Najważniejsza zawsze pozostaje Ostateczna Reakcja Smart Money...!!!
Bezapelacyjnie Wstrzelenie EUR/USD nastąpiło pod wpływem Motywu ECB...o czym wymownie świadczy góry cień ostatniej tygodniowej świecy...
Z kolei Funt cały czas zmaga się z after BREXIT Low wykazując przy tym relatywna siłę na tle ewidentnej Słabości EURO...cóż BOE dopiero przed Nami i to after  FED Verdict...
Z racji niezaprzeczalnego Faktu, iż...
USD INDEX - GLOBAL KEY FACTOR FOR ALL MARKETS...
Wpływ FED Verdict &  Smart Moeny Reaction będą rzutować w silny i zapewne dynamiczny sposób na GLOBAL USD...
i tym samym pozostałe Rynki -  zwłaszcza uzależnione od USD  EM ...w tym Waluty EM....oczywiście z  PLN, która pozostaje w centrum rodzimego zainteresowania...
W pryzmacie Segmentu   EM Currency Key Vector is still MXN...!!!
zgodnie z...
TRUMP ERA - MEXICAN PESO - KEY EM CURRENCY PATHFINDER
szczególnie na obecnym etapie...
gdy DXY zdołał obronić  Strategiczne  Wsparcie w strefie  Psychologicznego Key Level 100 
a USD/MXN wykonał ruch powrotny do strefy Wsparcia - Górne Ograniczenie Formacji Klina , z którego nastąpiło dynamiczne wybicie w górę pod wpływem TRUMP VICTORY...
Na szczególną uwagę zasługuje  Negatywna Dywergencja USD w relacji do MXN...
mimo Impulsu Wzrostowego DXY krzywa kursu USD/MXN nie uległa pro-dolarowej manii i nie wzrosła..utrzymując relatywną siłę MXN...
co jest Cenną Wskazówką w Postrzeganiu Segmentu Walut EM, do którego należy również PLN... 
jednak , nie należy zapominać  o niezaprzeczalne Arcyważnym  przyszłotygodniowym Fakcie...
przed Walutami EM , z USD/MXN na Czele ,  na Inwestycyjnym Horyzoncie widnieje FED TEST...!!!
NOW LET CHARTS SPEAK...
S&P500  , DXY , GOLD , EUR/USD , GBP/USD & USD/MXN  Charts :
S&P500 
4.11.2016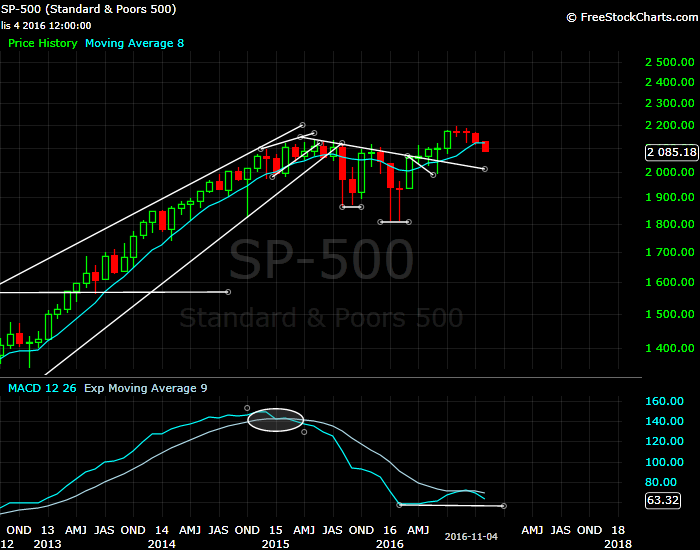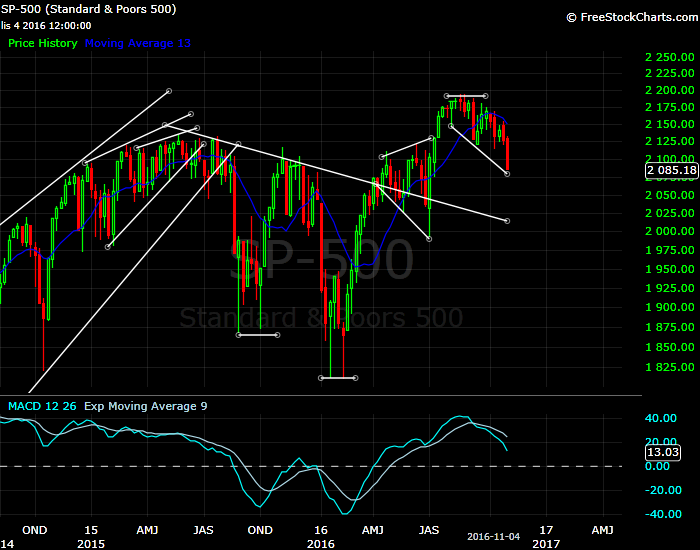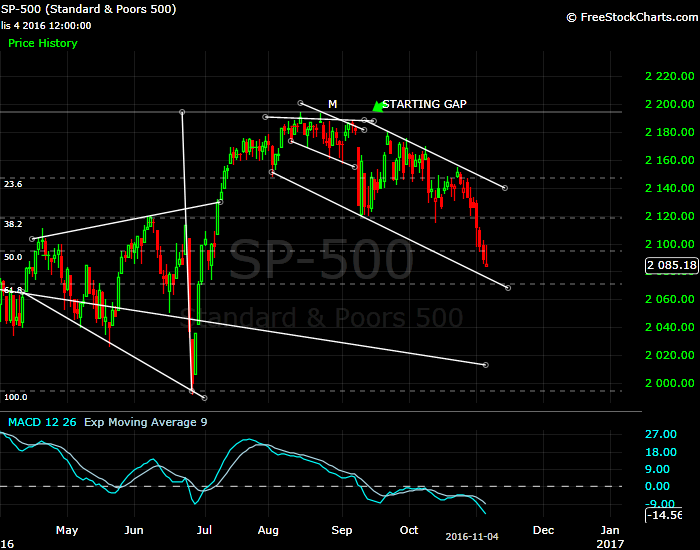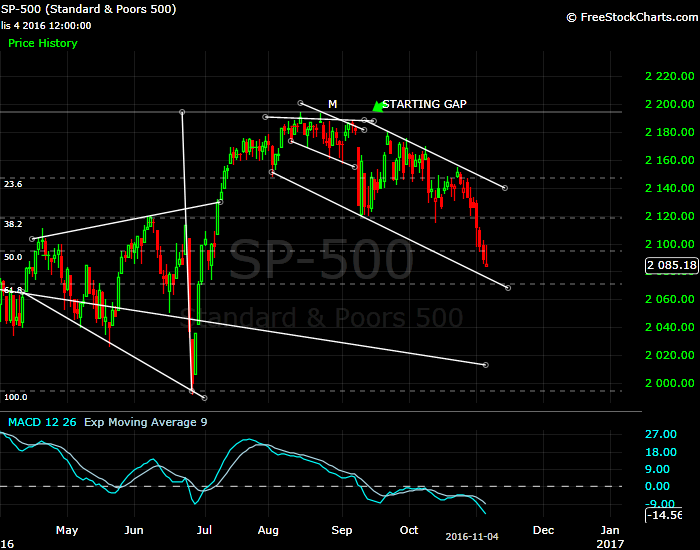 10.11.2016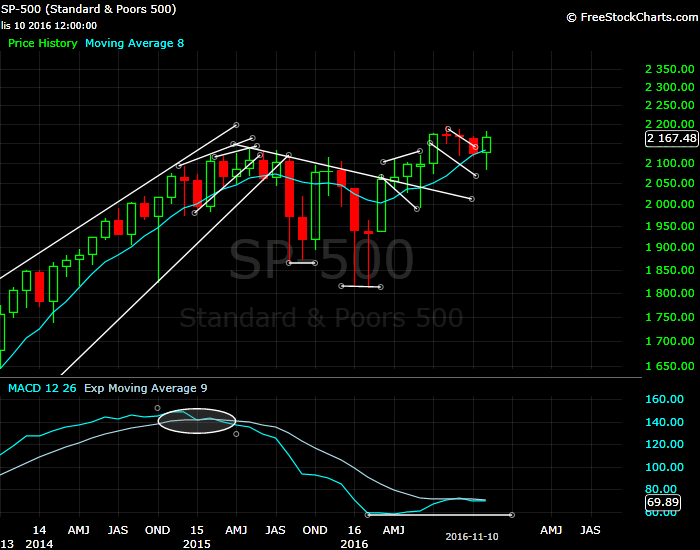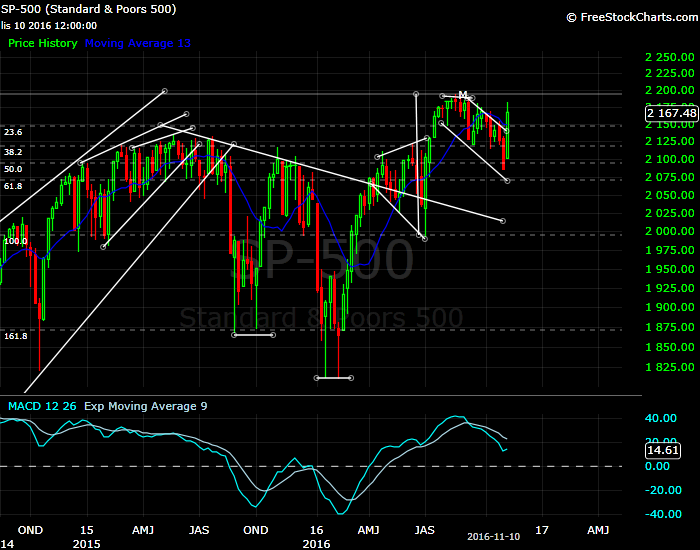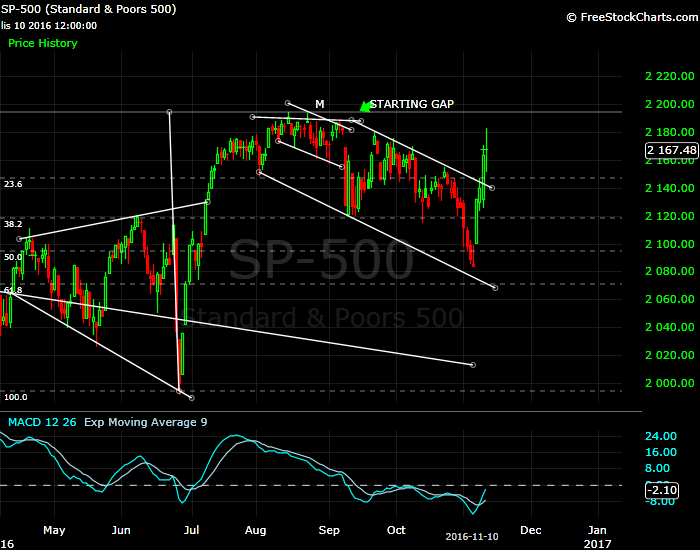 9.12.2016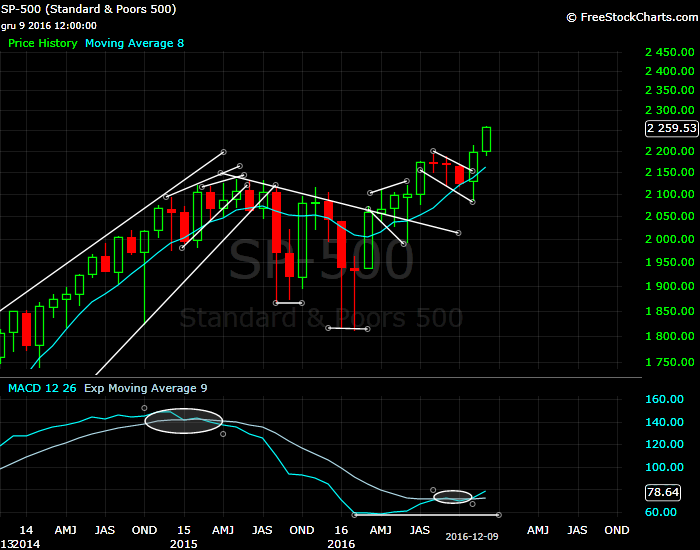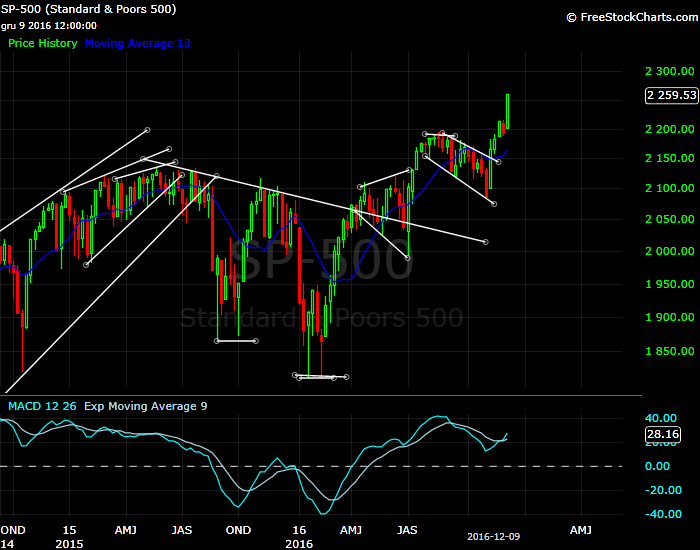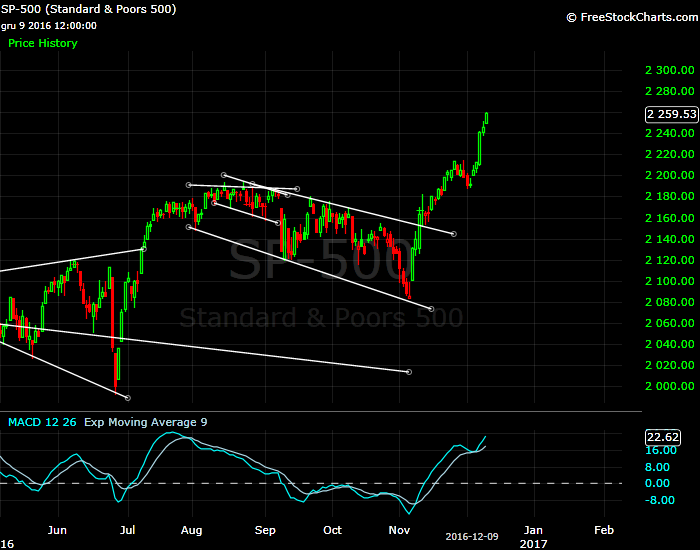 DXY 
7.10.2016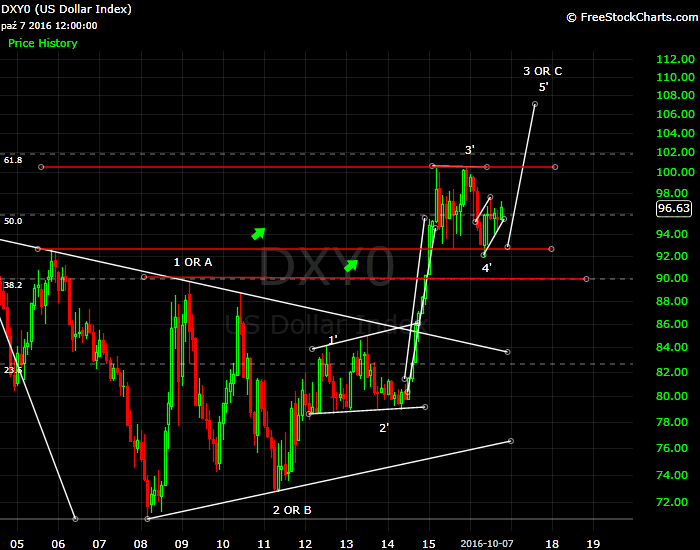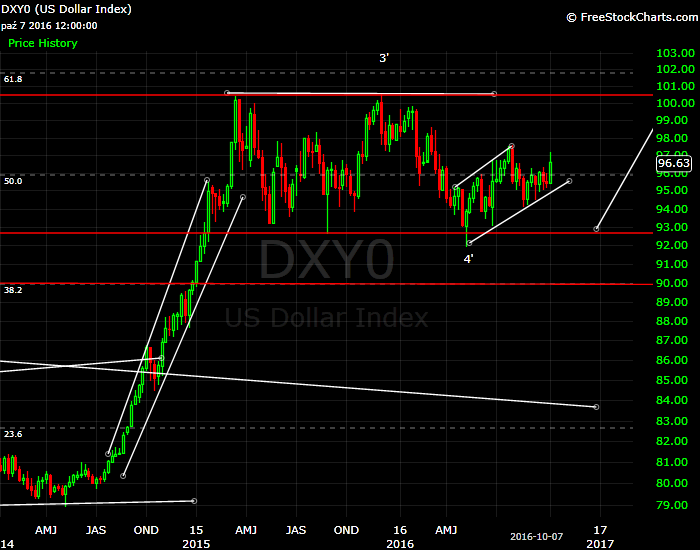 2.12.2016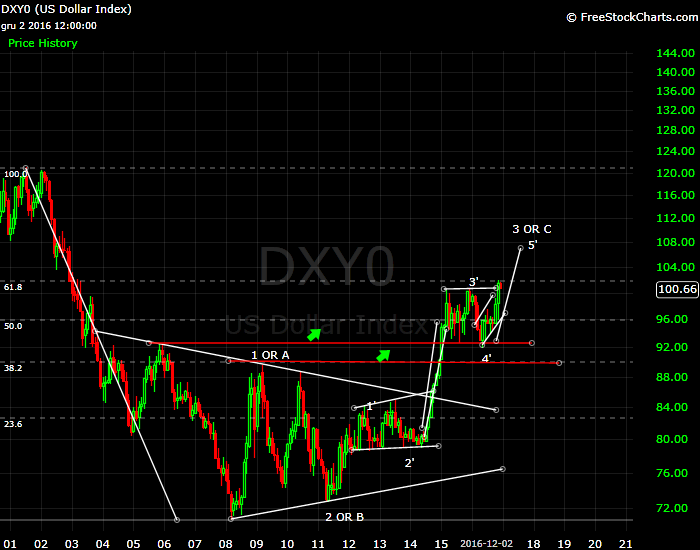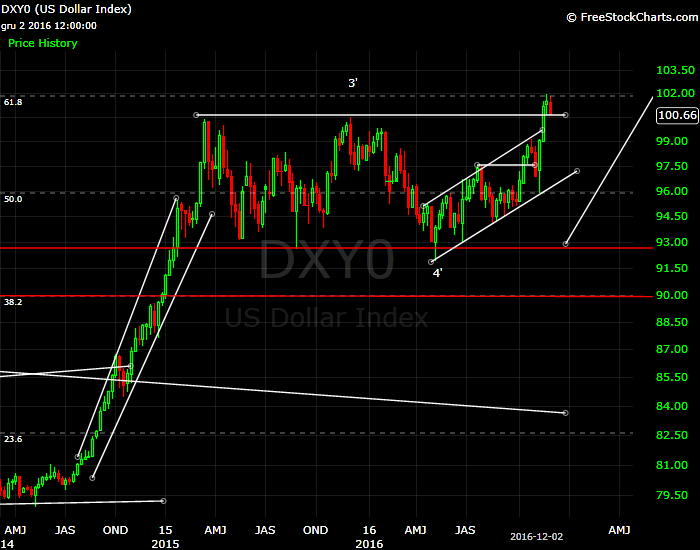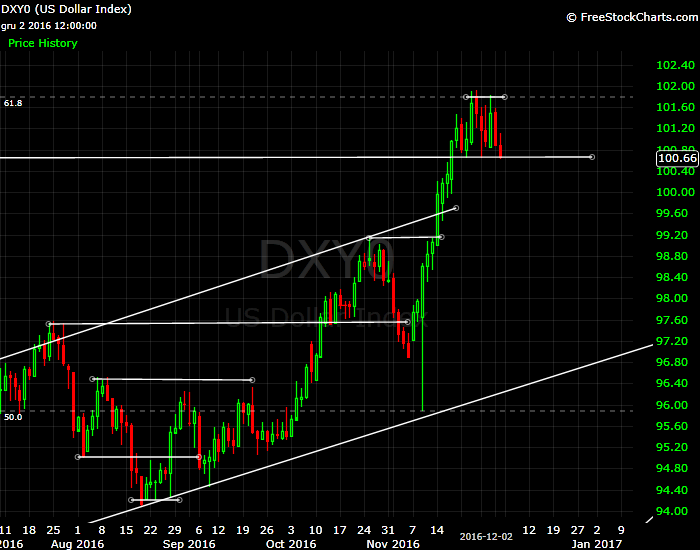 9.12.2016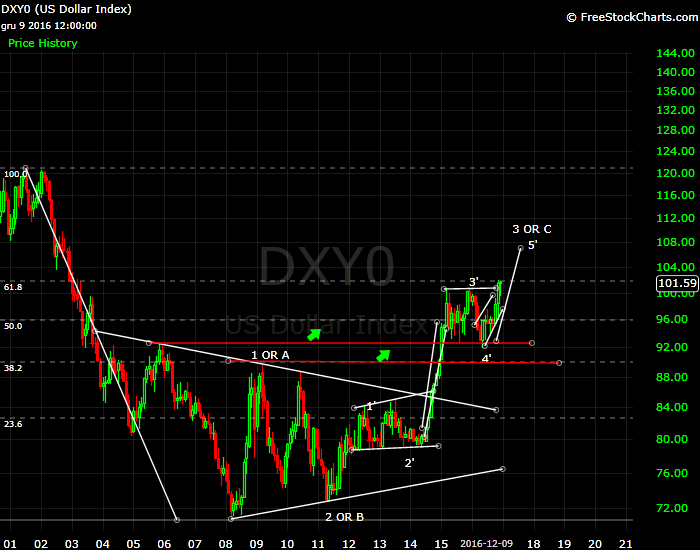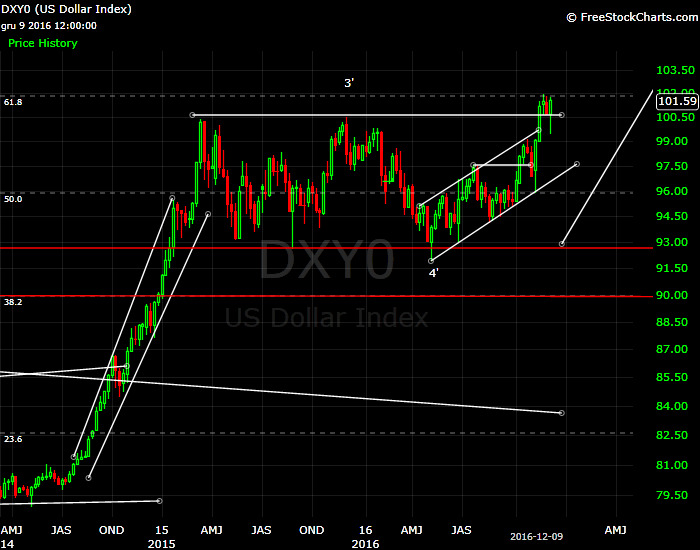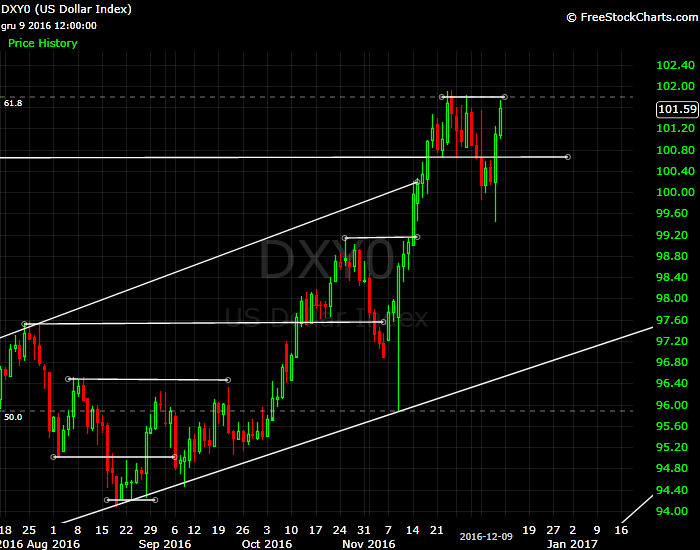 GOLD 
7.10.2016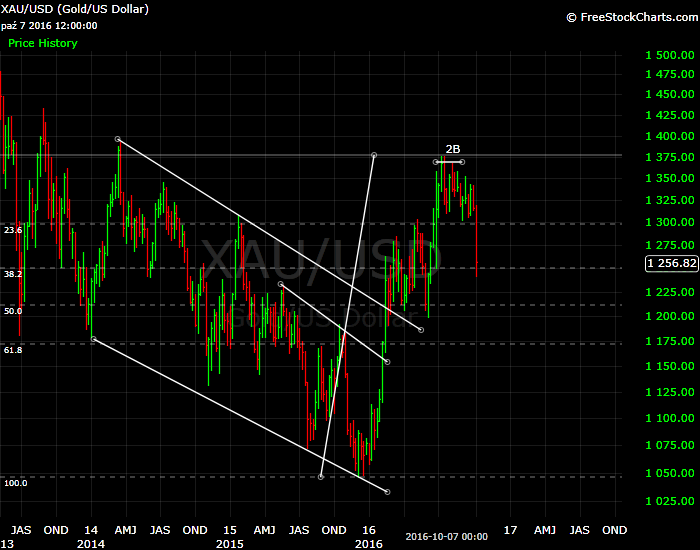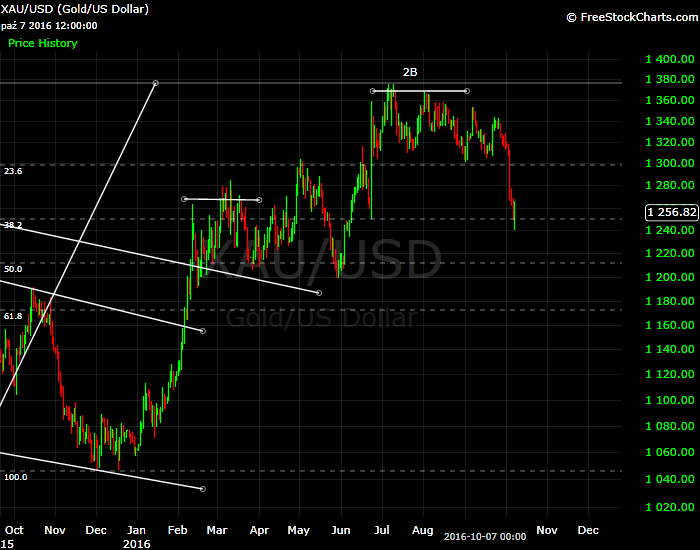 9.12.2016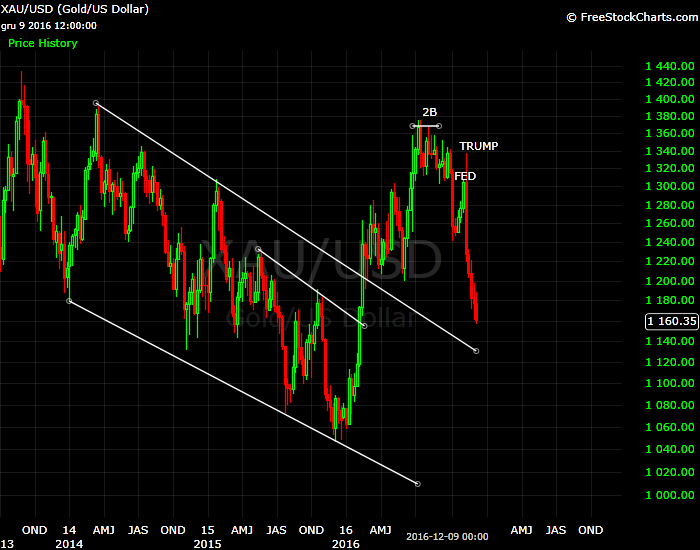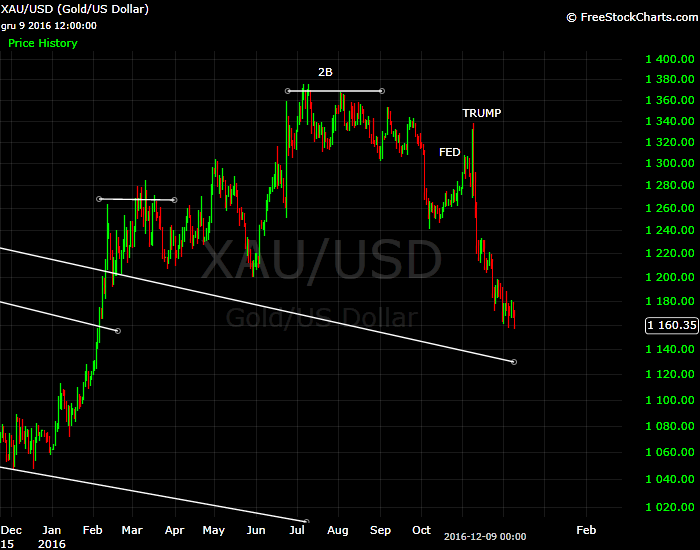 EUR/USD 
2.12.2016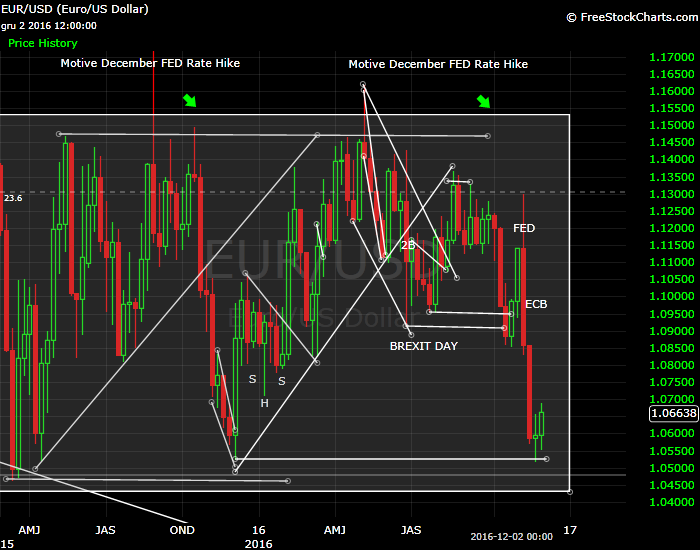 9.12.2016
GBP/USD 
2.12.2016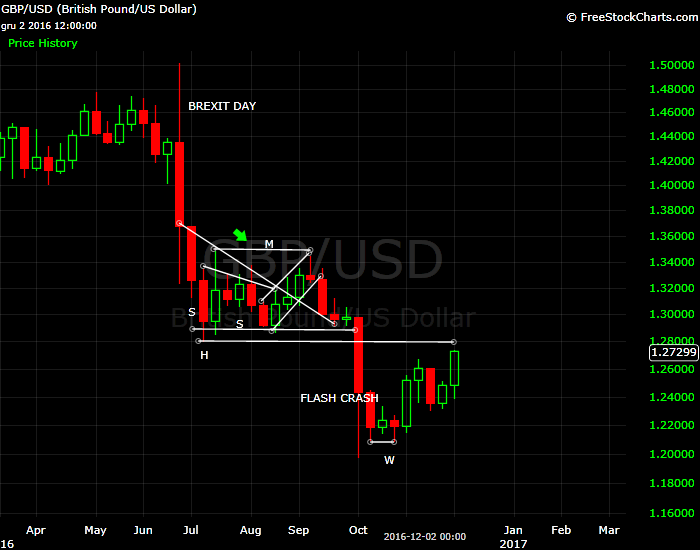 9.12.2016
USD/MXN
11.11.2016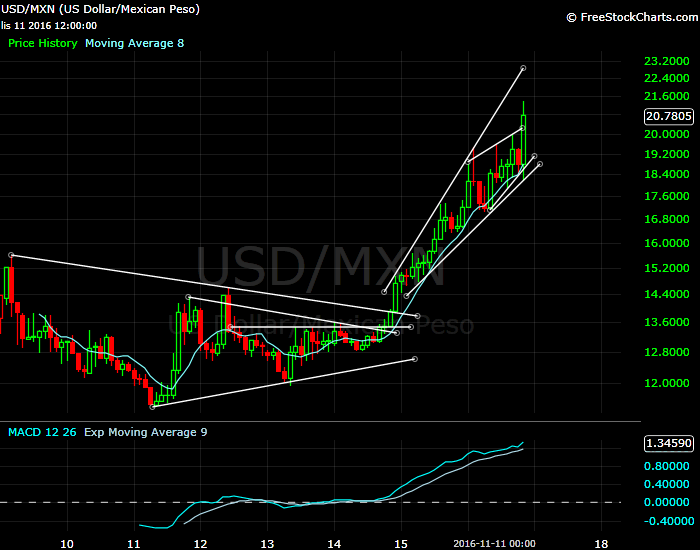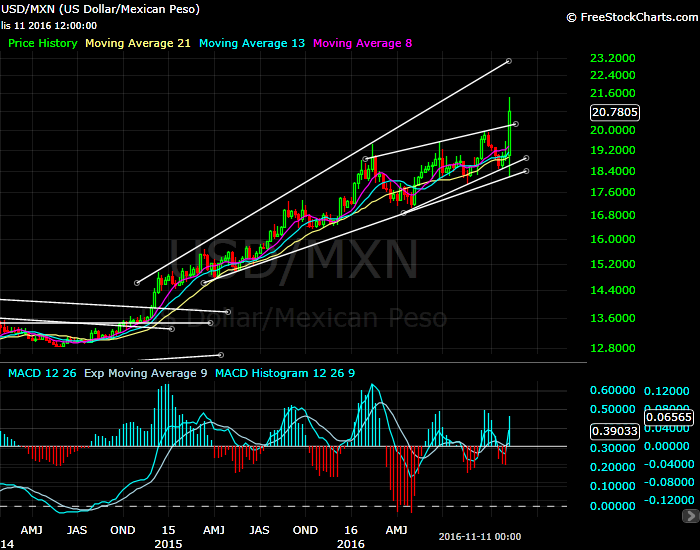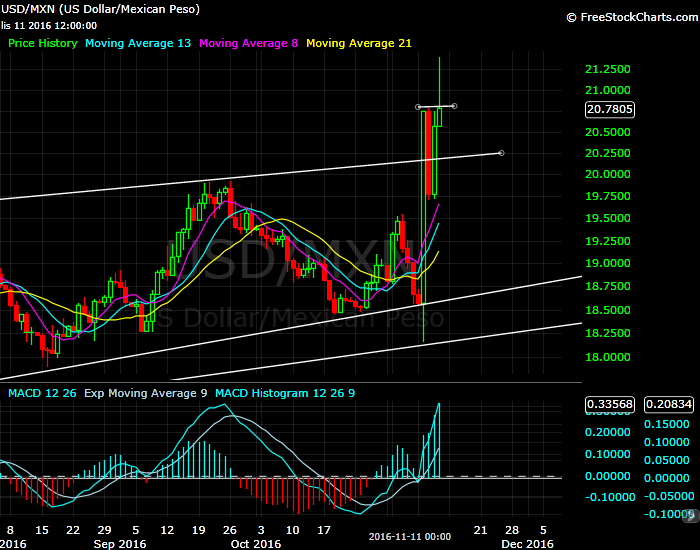 9.11.2016