2017-01-03 12:00
Podczas gdy Mainstream Informacyjny epatuje samymi  Pozytywnymi Projekcjami na 2017 rok dla Rynków Akcji..czy to DM czy też EM...
Z racji, iż dziś startuje Pierwsza Sesja na Wall Street w 2017 roku, proponuję stricte Obiektywne Spojrzenie na GLOBALNY UKŁAD TECHNICZNY mierzony Indeksem GLOBAL DOW...
by przede wszystkim zachować dystans do Rynków & nie ulec zatraceniu only Super Good News...
tym bardziej iż przecież Indeksy na Wall Street oscylują obecnie w strefie Max Wszechczasów
a ostrzeżenia jakie już się pojawiły pod koniec 2016 roku nie powinny być ignorowane...
TRUMP US STOCKS RALLY VOLUME WARNING...!!!
DJTA - SHOOTING STAR ON WALL STREET SKY...
Reasumując w/w Argumenty sprzyjają  na Obecnym Etapie  Aktywacji Naturalnego  Przesilenia  &   Spadkowej Korekty Technicznej...
W pryzmacie Procesu Analitycznego  ATA skupionego na Global Dow na Inwestycyjnym Horyzoncie rysuje się...
Long Term View Technical Formation  - Monthly  Invert H&S  with NeckLine -  Present Value 2555 pkt...
Now It's High Time for...
First  -  Test and Pull Back from NeckLine Zone
&
Second  - Active Building Right Shoulder 
p.s. Left Shoulder Time Building was 12 M ( 8.2014 - 7.2015 ) 
Global Dow Target of Shot Down is for Now 2350 pkt Zone...!!!
Ku Noworocznym Przemyśleniom...
zwłaszcza w zestawieniu z...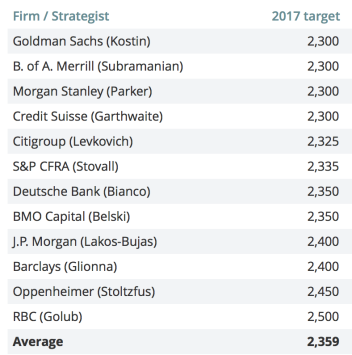 ATA Invest Conclusion 
Everybody see only Sky...
but remember...
Market is on Earth...
Don't Forget...
Next Big Market Motive...
January 20, 2017, in Washington - The inauguration of Donald Trump as the 45th President of the United States
GLOBAL DOW Monthly Chart :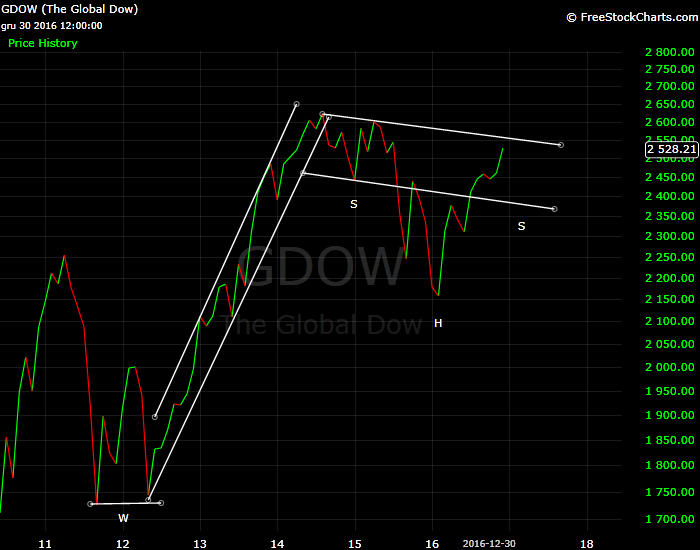 BEST MARKET  SHOTS FOR ALL...!!!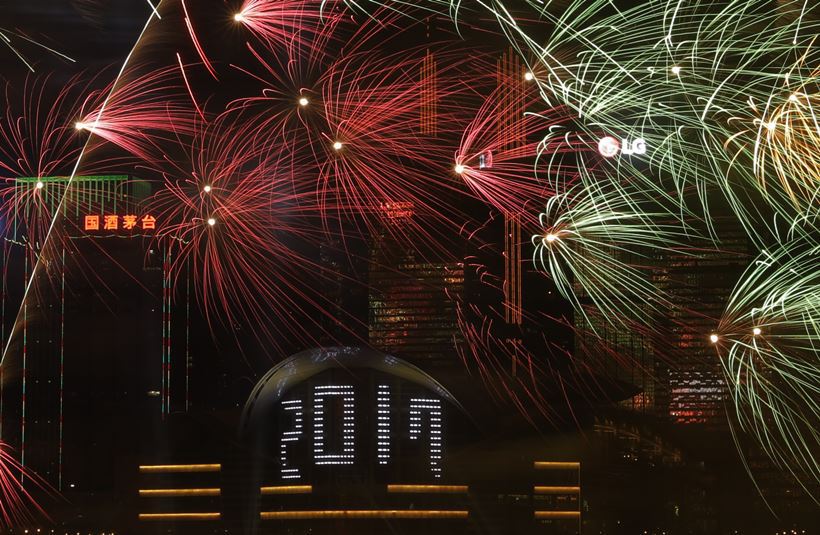 OF COURSE  IN ALL 2017...