2017-05-05 19:44
Continuation of...
APPLE VS FED OR FED VS APPLE....
Last Time was  near to active Reversal...
but...
Apple still fighting...
Like Always Back to  Technical Analysis...
ATA MIND OVER MARKETS...
ATA MARKET MODEL : 
  First...Market Motive...
  Second...Market Technical Formation...
  Present  Motive
   FRENCH ELECTION WINNER - MACRON  -  European Bankers Candidate 
  Technical Formation  -  
    2 Ending Diagonals 
Never Forget...
MOST IMPORTANT TOP on STOCK MARKET was always created on SUPER GOOD NEWS & MEDIA EUPHORY...!!!
&
MARKETS EUPHORY ENDS  MAIN WAVE UP...!!!   
p.s.
It's Not Necessary to write  How Important  is  APPLE TREND - Firm which has..
Quarter Trillion Dollars in Cash  -   exactly  257 Billions USD...
for Wall Street...Other Equity Markets  &  Finally All Global RISK ON Assets... 
because...
If  APPLE Price - Firm with  MOUNT EVEREST OF CASH...
Change Market Trend...
It will be  KEY FACTOR - MARKET GAME CHANGER ...
from RISK ON   to   RISK OFF
for  All  Assets... !!!
so
Focus on ENDING DIAGONAL Formations  on  Apple Chart... !!!
&
Be Ready for Acitve  RISK OFF Wave...!!!
Apple Monthly Charts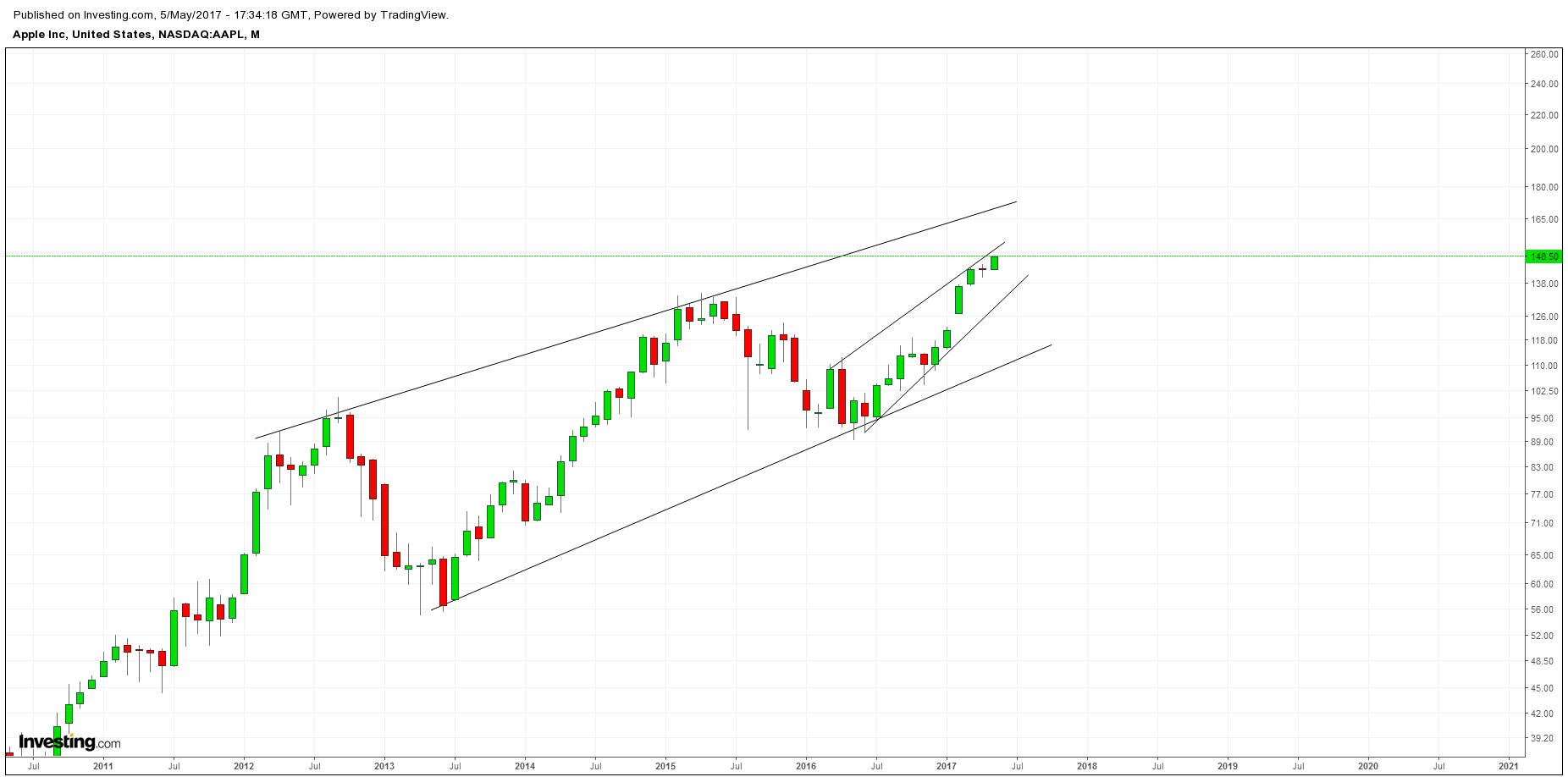 ATA SATURDAY EXTRA...
Friday Close 148.96 USD
After Hours  149.05 USD 
Special Focus on MACD...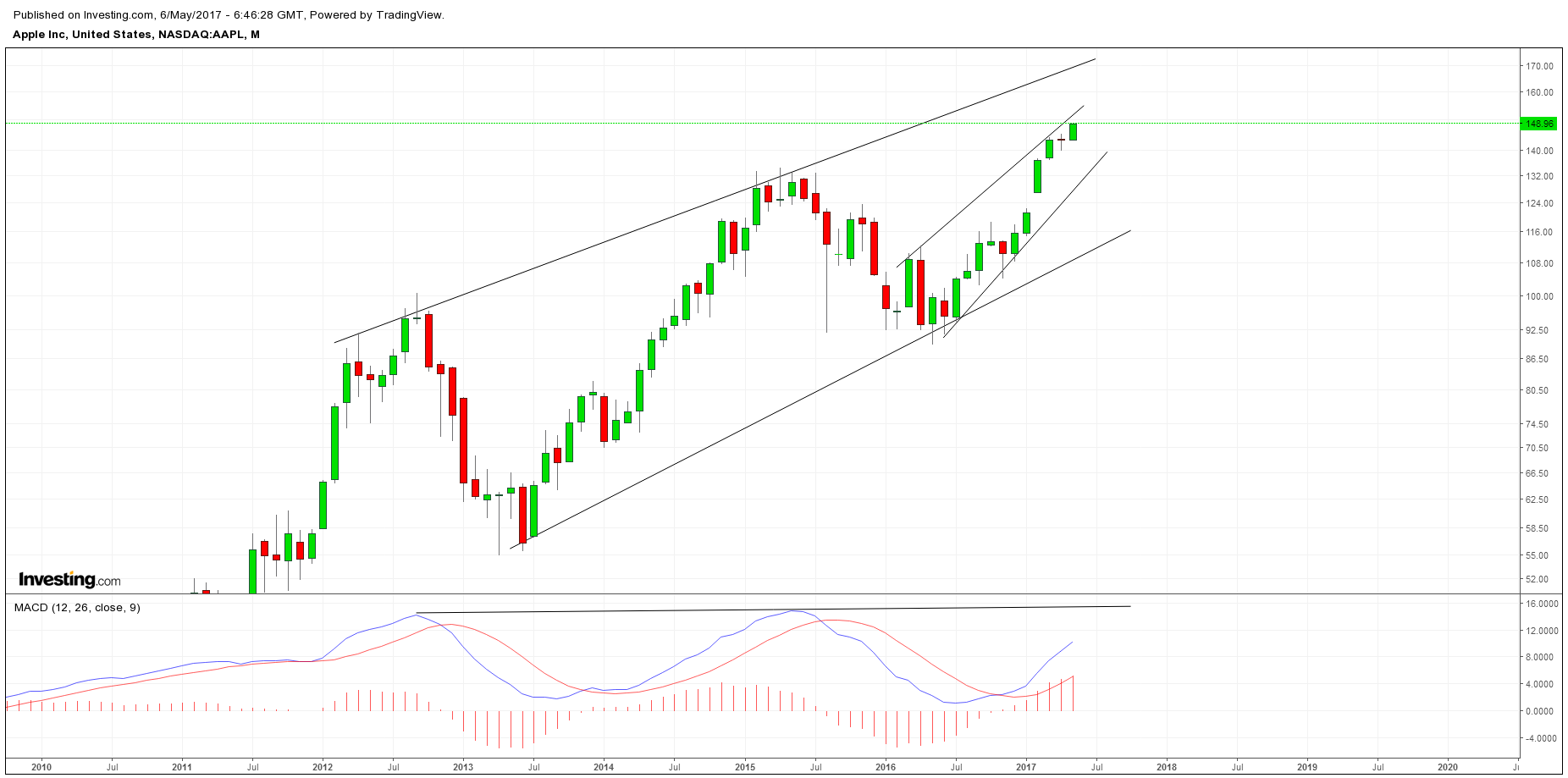 After Yesterday
US JOB REPORT MAINSTREAM MEDIA EUPHORY 
Now It's Time  to  See  &  Wait  
for 
MACRON EUPHORY  FINAL - PART...!!!