2017-10-21 04:44
ATA Continuation...
APPLE - THE HEAT IS STILL ON...BUT FOR HOW LONG...!!???
&
APPLE - (I)MOTIVE ON (I)WALL STREET - (I) FAITH IN IPHONE...
Now Mainstream Media creates Disappointing Picture of New iPHONES Sales...!!!
but like always...
we should look at Apple Charts...
One what we can say - There is No Strike Down...( yet )...
Present Key Level is 150 USD
one more time...
It's Not Necessary to write  How Important  is  APPLE TREND - Firm which has..
Quarter Trillion Dollars in Cash  -   exactly  257 Billions USD...
for Wall Street...Other Equity Markets  &  Finally All Global RISK ON Assets... 
because...
If  APPLE Price - Firm with  MOUNT EVEREST OF CASH...
Change Market Trend...
It will be  KEY FACTOR - MARKET GAME CHANGER ...
from RISK ON   to   RISK OFF
for  All  Assets... !!!
p.s.
Special Focus on Negative Divergences on MACD Quarterly & Monthly  Chart 
Thank you for reading...
Apple   Quarterly  & Weekly  Charts :
 2.05.2017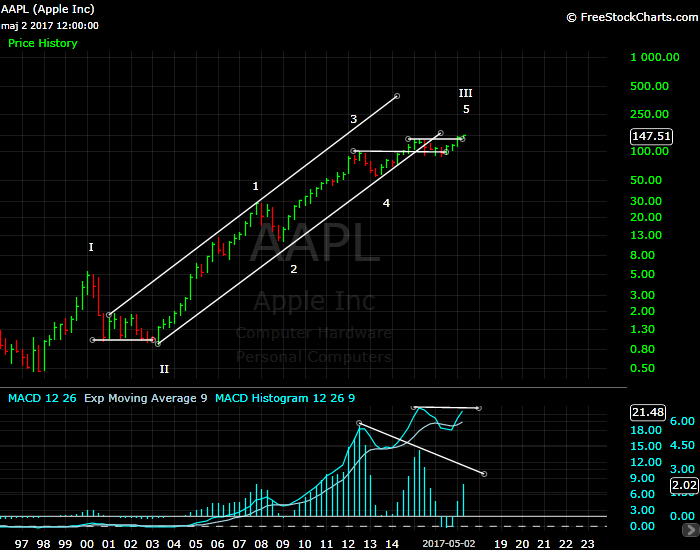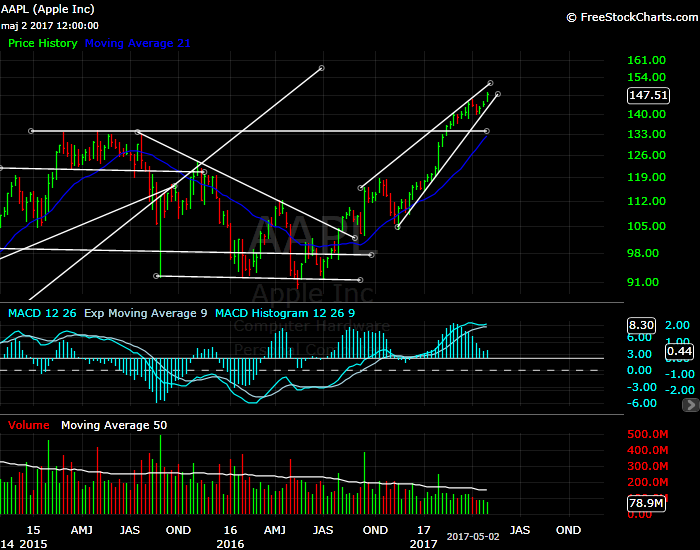 12.09.2017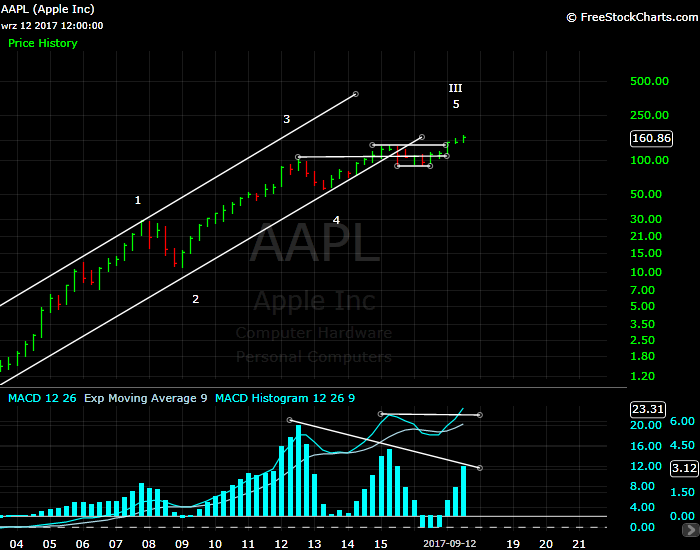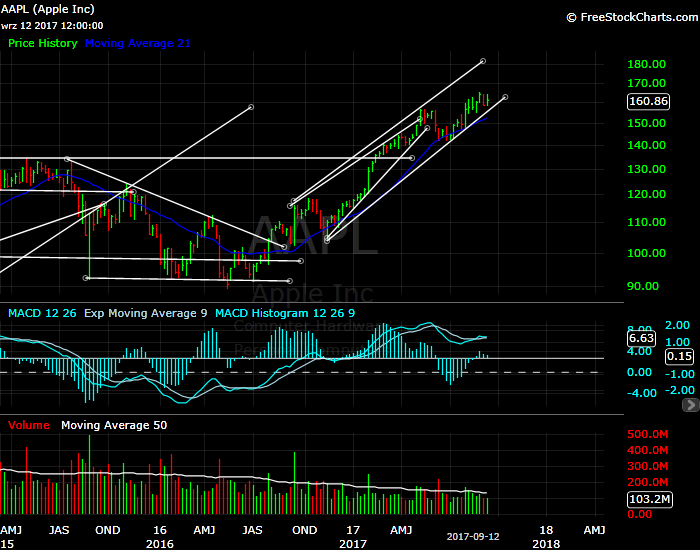 20.10.2017