2017-06-28 10:21
ATA Continuation of   Nasdaq ATA Research 
August 2016 
NASDAQ(S) - Big Picture - 18 Months Over 2000 year Top...
June 2017
NASDAQ(S) DYNAMIC AWAKENING from EUPHORY....
with
ex ante TECH WARNIG SIGNALS...
from 
APPLE 
APPLE VS FED OR FED VS APPLE....
APPLE - THE HEAT IS STILL ON...BUT FOR HOW LONG...!!???
SNAP
AMAZON
NVIDIA 
Present Picture after  Last  TECH  SELL OFF  WAVE...
ATA Active Focus on 
Trend Lines 
&
Fibonacci Retracement Levels...!!! 
First :   Fibonacci Retracement  of  All Big Wave Up form 2009  Low 
Second :  Fibonacci Retracement  of  Last  Wave Up form 2016   Low 
with
Special Focus on  QQQ - Nasdaq ETF   with   Broken Trend Line  , Fib Ret &  Volume...!!!
one more time...
p.s
Remember...
TECH END GAME really start when Nasdaq Comp & Nasdaq 100   come back  below  2000 TOPS KEY LEVELS...!!!
so
Don't Forget about   MEGA  MOTIVES :
FED  REDUCE BALANCE SHEET
&
YELLEN  -  DON'T EXPECT ANOTHER CRISIS IN OUR LIFETIMES
NASDAQ COM , NASDAQ 100 Monthly - Weekly  &  QQQ  Daily  Charts :
12.06.2017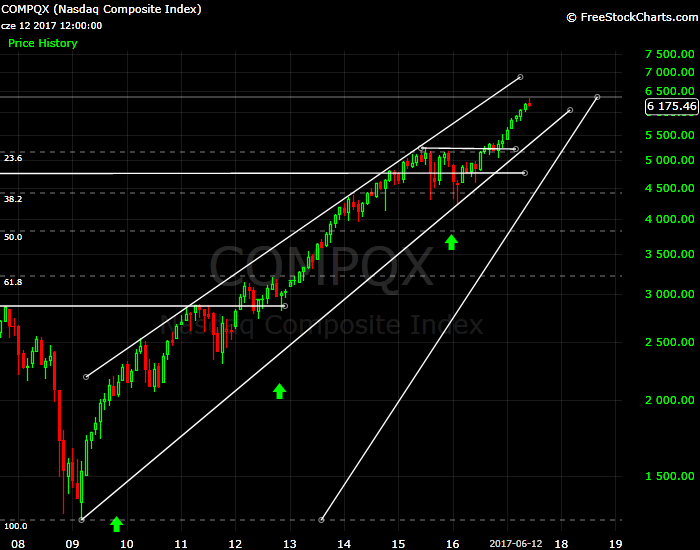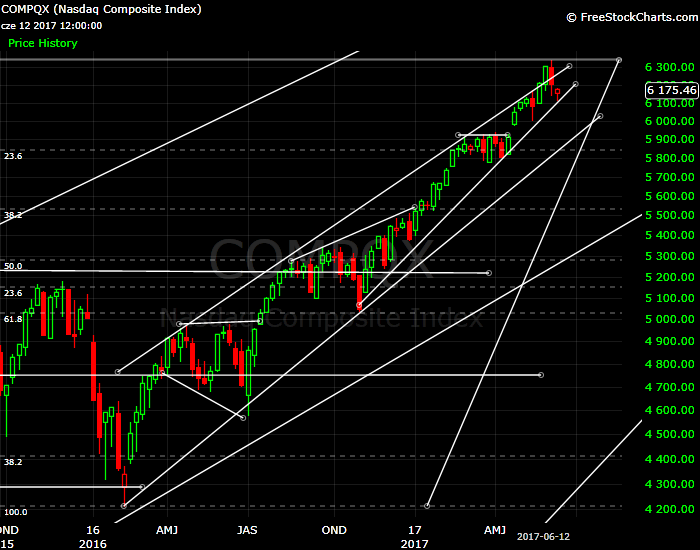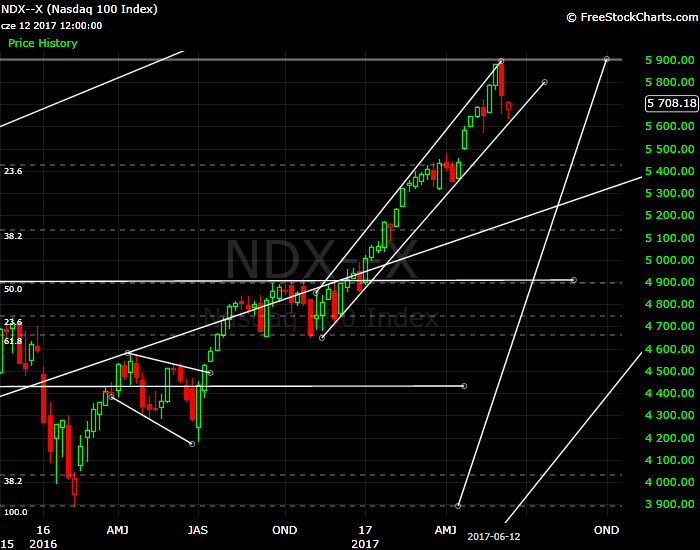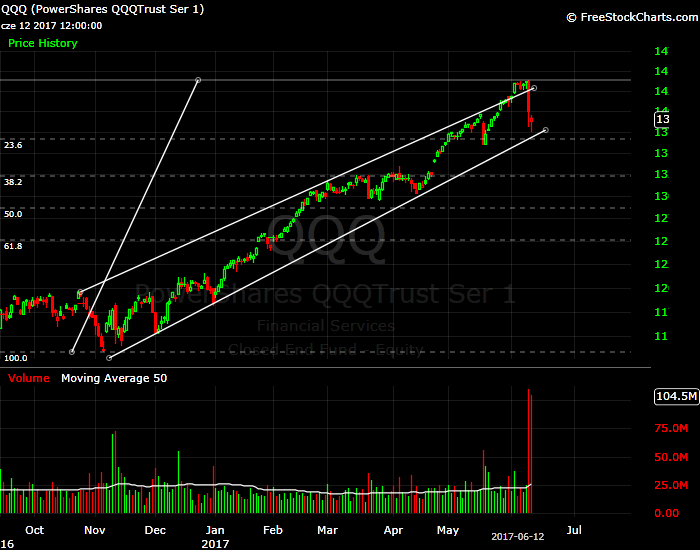 28.06.2017