2016-12-18 12:44
Kontynuacja Procesu Analitycznego ATA dot.  KEY BIG MOTIVE OF THE YEAR - TRUMP...
TRUMP FACTOR  ATA Analysis...
Before - TRUMP - INTENDED MAINSTREAM SCARY MOTIVE...
 &
After - TRUMP like BREXIT - SMART MONEY SHOW MUST GO ON...
             TRUMP ERA - MEXICAN PESO - KEY EM CURRENCY PATHFINDER
             TRUMP ( UP ) - SMART MONEY MOTIVE of the YEAR...
wraz z Aktywnym Czynnikiem Okna Czasowego powiązanego bezpośrednio z Grudniowymi Posiedzeniami Banków Centralnych oraz Wygaśnięciem Serii Grudniowej Futures...
DXY in ITALIAN & FED vs ECB - BOE TIME WINDOW...
NOW 1 MONTH after TRUMP VICTORY...
Please Look at Latest Chart of Wall Steet Indexes with Volumes ...!!!
Konkluzja Inwestycyjna ...
Aktywowany Scenariusz Warunkowy ATA Wstrzelenia Akcji pod Wpływem Ostatnich Istotnych , sygnalizowanych ex ante by ATA , Motywów :  
TRUMP EUPHORY  (  Now Second  REGAN  ) 
FED
Triple Witching Day...
Uwaga...
Te same Akcje zostały Odebrane przez Smart Money  pod wpływem ówczesnego Aktywnego Motywu :  MOTIVE SCARY TRUMP... precyzyjnie tuż przed Dniem Wyborów , czyli 8 Listopada...
co pozostaje we wręcz doskonałej rynkowej synchronizacji z bieżącą Analizą Rynku Złota by ATA...
GOLD - FIRST IMPORTANT TOUCH DOWN...
Wall Street Volume speeks Clear...!!!
of  course...
Don't forget...
BARRON'S Cover Warning...!!!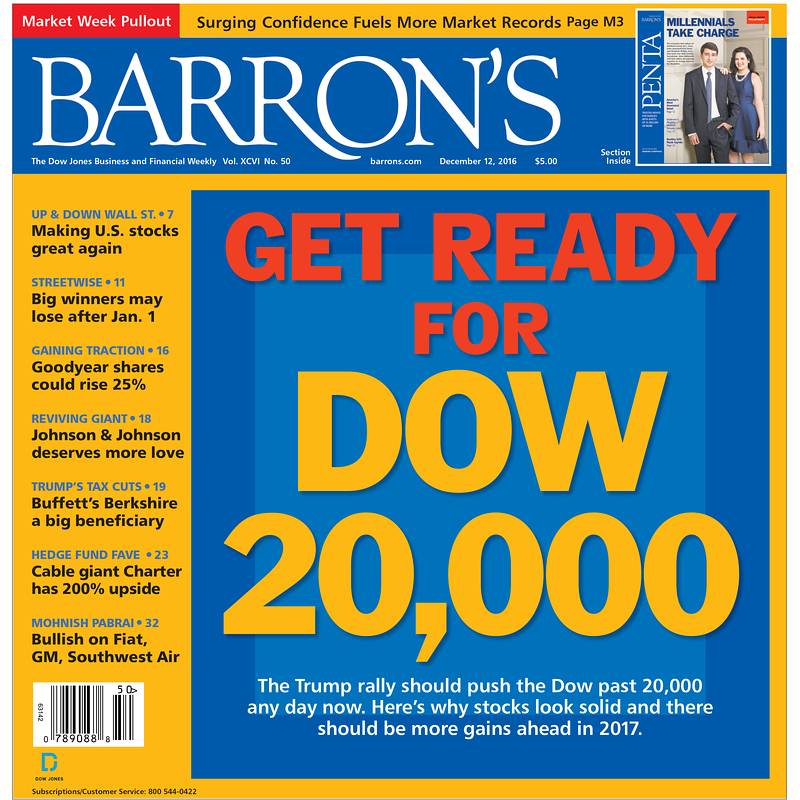 & 
FED  GOOD  US ECONOMY PERSPECTIVES ...!!!
na rynkowym marginesie...
Nie od dziś wiadomo , iż  Istotne Szczyty Rynkowe &  Przesilenia  oraz w konsekwencji Spadki są Aktywowane przez Smart Money...
by Super Good News & Projections Motives :
TRUMP EUPHORY  ( Second REGAN ) 
&
FED  GOOD US ECONOMY PROJECTIONS 
 DJIA ,   Nasdaq Comp  &  Nasdaq 100   Daily Charts :